Posts for tag: cosmetic dentistry
By Appleseed Dental
September 19, 2018
You may be able to slow the aging process with healthy habits but you can't stop it. Every part of your body will change, including your teeth and gums. And even with great dental hygiene and care, there are at least two aging outcomes you may not be able to avoid: discoloration and tooth wear.
Fortunately though, we have ways to counteract these effects and help you enjoy a much younger-looking smile. These techniques range in complexity and cost, but when tailored to your individual situation they can make a world of difference and restore your confidence in your smile.
Brightening teeth that have yellowed with age can be as simple as undergoing teeth whitening. The bleaching solution in this procedure (performed in the office or at home with a prescribed kit) can minimize enamel staining built up over the years. It can even be performed with some control over the level of desired brightness. Although whitening isn't permanent, with proper care and regular touch-ups you can keep your youthful, dazzling smile for some time.
Tooth whitening, however, may not be enough in some cases of discoloration. If so, you can gain a bright new smile with porcelain veneers or crowns. A veneer is a thin layer of tooth-colored material bonded to the front of a tooth; a porcelain crown completely covers a tooth and is usually cemented onto it.
Normal tooth wearing can also affect the appearance of older teeth, making them look shorter and with less rounded edges than younger teeth. Veneers and crowns can be utilized for this problem too, as well as enamel shaping with a dental drill to minimize those sharp edges and project a softer, younger appearance. In extreme cases, surgically reshaping the gums can give teeth a longer and a more natural look.
These are just a few of the ways we can address these two aging problems, as well as others like receding gums. Depending on your situation, it's quite possible we can help you take years off your smile.
If you would like more information on cosmetic answers to aging teeth, please contact us or schedule an appointment for a consultation.
By Appleseed Dental
September 19, 2018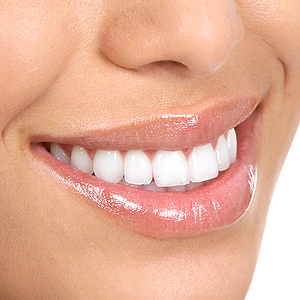 There are a lot of ways to improve the appearance of your teeth. Some methods can be quite involved like crowns or bridgework, which require extensive alteration of teeth to accommodate them.
Other methods, though, can achieve stunning results with less tooth reduction or alteration to your teeth. Porcelain veneers are one such alternative that literally puts a new face on your teeth. A dental veneer is a thin layer of restorative material (usually porcelain) that is bonded to the outside of a tooth to cover blemishes. They're an excellent choice for dealing with otherwise healthy teeth with mild to moderate chipping, wearing, staining or slight misalignment.
Veneers can be fashioned to match the shape and texture of the prepared tooth, as well as coloring that blends with neighboring teeth. They're created by skilled dental lab technicians who use porcelain powder mixed with water to create layers of pliable porcelain laminated together to achieve the appropriate thickness and shape. The veneer is then oven-fired to produce a strong, durable product.
Their use in various dental situations does require some tooth preparation, though normally not as much as other restorative measures — usually no more than 0.5 mm of surface enamel. Removing this small amount will ensure the veneer doesn't look too thick and bulky once bonded to the tooth.
There are some situations, though, where veneers aren't the best choice: because they're mainly a cosmetic solution, they can't remedy problems like poor tooth position and bite or large discrepancies in root position. And teeth that are heavily decayed may require more extensive dental work to repair and preserve them.
In the right situation, though, veneers can make a huge difference to your smile and last for years, as long as you practice effective oral hygiene and don't subject them to abnormal biting force (no cracking hard shell nuts with them — they can shatter). In skilled hands, veneers can transform your teeth from embarrassing to dazzling.
If you would like more information on porcelain veneers, please contact us or schedule an appointment for a consultation. You can also learn more about this topic by reading the Dear Doctor magazine article "Smile Design Enhanced with Porcelain Veneers."
By Appleseed Dental
November 12, 2017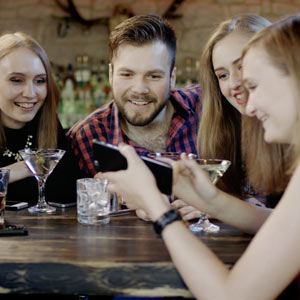 The holidays are a time for getting together with family and friends from near and far. The memories you make at these joyful celebrations are the ones you'll treasure forever, but it can be hard to show good cheer if you're not happy with the way your teeth look. If you're keeping that grin under wraps, we may be able to perk up your smile with some quick and economical in-office treatments.
A professional teeth cleaning is one of the best values in dental care. In just minutes, we can remove the buildup of hardened tartar that can make your teeth look dull and yellowed. Tartar can also lead to tooth decay and gum disease—two kinds of trouble you don't need! While you're in the office, you will also have a thorough exam that could prevent minor issues like small cavities and bleeding gums from becoming more serious dental problems. When you leave, your teeth will look and feel sparkly clean.
If your smile doesn't look as bright as you'd like, ask about teeth whitening treatments. In-office whitening is a safe and effective way to lighten your teeth up to 10 shades in a single visit! If you have more time, you can get similar results from a take-home kit that we can provide—one that's custom-made just for you.
Are chips or cracks making your teeth look less than perfect? Cosmetic bonding could be the answer. Translucent, tooth-colored bonding material can be applied to your teeth to repair minor cracks, chips or spacing irregularities. This in-office procedure usually requires just one visit and can make a dramatic difference in your smile.
So as holiday celebrations draw near, why not give yourself a reason to smile? Contact us or schedule an appointment for a consultation to see if professional teeth cleaning, teeth whitening or cosmetic bonding could give your smile some holiday sparkle! You can also learn more by reading the Dear Doctor magazine article "Important Teeth Whitening Questions Answered."